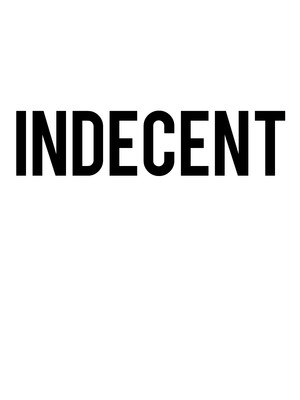 It's a rarity that when one sees a play, one is touched on every level and every sensory organ satiated. But when you are talking about religion, forbidden sex and theatre history- what else does one need?
Indecent by Paul Vogel and Rebecca Taichman over at the Vineyard Theatre is nothing short of absolute brilliance. The audience communally sat in awe- laughing quickly at every nuance and sharing heartbreak as it came, which culminated to us leaping to our feet at the final blackout.
Indecent is based on a true story : the development of Yiddish playwright Sholem Asch's God of Vengeance in early 1900s Poland. We see the play's origins (first table read, assembly of cast, its performances around Europe) and how it takes flight all the way to NYC where the actors are arrested for the controversial content in its edits. They had no playwright to defend them because he hid away in shame that he could not learn English to defend his play. Lemmi, the stage manager and the hero of the story, takes the acting troupe back home and unfortunately back to a Nazi ridden land. They try to keep the play alive in attics and act for food, but are taken during act 2, the controversial love scene between the two girls. The ending could rip your heart out when we see what happens to each of these characters. But you'll have to see it for yourself, as its painful to write on.
The cast is exceptional. Richard Topol acts as the narrator of his story, weaving us seamlessly through moment to moment of the story, all the while knowing his recollection of that "blink in time." Adina Verson plays a few different carnations of the female lead flawlessly, simply accenting them with a scarf or sweater, but drastically stepping into different personas. Katrina Lenk, Verson's lover, was stunning and captivating in every single move she made.
The director by co-creator Rebecca Taichman perfectly embodied the piece's humor, history and vaudevillian homage to the times. Christopher Akerlind's lighting design was particularly amazing; creating shadows and intimacy all the while maintaining the aesthetic of old playhouses. Super smart indeed. Lisa Gutkin and Aaron Halva's music moved the story along, as the actors danced and moved the set pieces.
A play with this much heart and history needs an audience and begs to be heard. We say time and time again "history repeats itself," and we do all we can to prevent it. This play not only shows an inside look of the Holocaust and the Jewish people, but prolonged censorship in the theatre. We are so fortunate to see all we see without anyone stifling our voice. Go downtown and hear the voices over at the Vineyard. Learn our history.
Review By: Brittany Goodwin